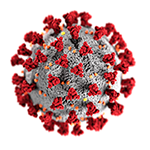 COVID-19: At ABET we care about our audience. For more information on how to protect youself and the ones closest to you, click here.
Stay safe and well!
Adult basic education and training is the general conceptual foundation towards life long learning and development, comprising of knowledge, skills and attitudes required for social, economic and political participation and transformation applicable to a range of contexts. Abet is flexible, developmental and targeted at the specific needs of particular audiences and ideally, provides access to nationally recognized certificates.
"National multi-year implementation plan for adult education and training (Department of Education, 1997:12)"
With an estimated 3.3 million illiterate adults, this website aims to provide information on ABET in South Africa - information for people wanting to become involved in ABET either as learners or educators. We hope we have at least gone part of the way to facilitating this very important aspect of education in South Africa.
The information you are looking for is out there! This website will point you in the right direction.